Jakel Mall @ Kuala Lumpur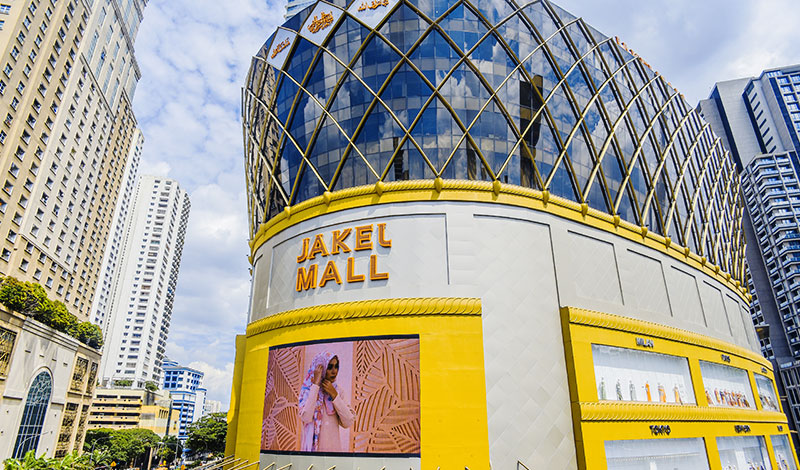 The Jakel Mall, located in the heart of the city of Kuala Lumpur, involves the refurbishment of a 20-year old 4-storey shopping centre with the addition of two 10-storey blocks at both its north and south ends. The southern tower houses Kuala Lumpur's largest textile mall from the ground to the 5th floor while the 6th to the 10th floor houses the Jakel Group of Companies corporate offices.
The architectural language adopted comprises an aluminium-clad retail base with matt-silver GFRC window display boxes and mouldings that gives a refreshing outlook to the exterior facade. A 'songkok-shaped' tinted-dark bronze glazed aluminium curtain wall signifies the corporate floors. Contrasting against the tinted glass are powder-coated aluminium ribs that are studded with LED lights at its intersections which allows mood-lighting possibilities.